What is a Green Amendment?
Green Amendments are self executing provisions added to the bill of rights section of a constitution that recognize and protect the rights of all people. regardless of race, ethnicity, religion or income, including future generations, to pure water, clean air, a stable climate, and healthy environments.
---
What's Happening in Delaware?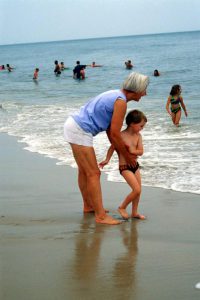 Breaking Earth Day News – Delaware leaders are applauding the proposed Constitutional Green Amendment filed Thursday, April 22, Earth Day 2021 by Delaware State Representatives Madinah A. Wilson-Anton and Paul Baumbach. The proposal, HB220, would amend the Delaware Constitution in order to add enforceable environmental rights. Read the full press release here.
The official announcement of the Green Amendment proposal was made at a Youth Earth Day Rally held at the Charter School of Wilmington alongside students who are enthusiastically supporting the proposal. A recording of the event is available here.
The proposal will amend the state constitution's Bill of Rights to recognize and protect the rights of all of the people of Delaware "to a clean and healthy environment," including protection of "water, air, soil, flora, fauna, ecosystems, and climate, and to the preservation of the natural, cultural, scenic and healthful qualities of the environment." The proposed amendment will also recognize the duty of the state to "serve as trustee of the State's natural resources" and to "conserve, protect, and maintain" the state's natural resources for both present and future generations.
Green Amendments For The Generations and the Delaware Riverkeeper Network are proud to work in close partnership with Sussex Health and Environmental Network (SHEN) and Socially Responsible Agriculture Project (SRAP) to advance a Delaware Green Amendment Movement.
Organizations Signed On Supporting Delaware Having a Green Amendment
New Webinar Available: Socially Responsible Agriculture Project's virtual summit on Agriculture, Engagement & Solutions featured Maya van Rossum for a session on the Green Amendment where she discussed why the rights to clean air and water matter.